Mvuvicard smart way of saving the sea economy
SmartID – uses and applications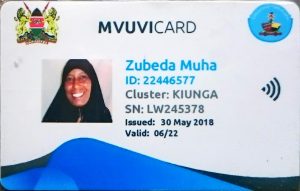 Access control
Voter registration
National Id
Office/employee ID
School/student ID
SmartID cards are embedded with an integrated circuit or 'chip' that stores and processes data. There are several types of smart identity cards, with different physical features, benefits and objectives for using the identity card. a SmartID card has improved durability, security features as well as the chip technology for the protection of personal data. When coupled with a smart card reader, has the processing power to serve many different applications.
Illegal fishing is a key factor in the serious depletion of fish stocks that we're witnessing globally. It can threaten food security, livelihoods & regional stability.

The Mvuvi card from @CADCreationsK in Kenya is a way to #SolveDifferent. https://t.co/TgyQGwgmxz— UN Environment Programme (@UNEP) March 20, 2019
Types of Smart ID
access-control device – make personal and business data available only to the appropriate users.
National ID, Passport – offers stronger identification and authentication tools for the benefits of both authorities and citizens.
Smart credit cards mediate daily transactions worth trillions of dollars while
SIM cards facilitate billions of conversations which bind together our social and economic worlds.
---
Mvuvicard is a collaborative project to issue over 5000 fishermen/women in Lamu archipelago with SmartID. Each ID helps to positively Identify and verify the holder and once authenticated they can carry on their work. This helps the marine police and Border patrol to vet genuine citizens from Aliens while out at sea
Reasoning
Shoreline:
Kenya has a maritime territory of 230,000 square kilometers and a distance of 200 nautical miles offshore, which is equivalent to 31 of the 47 counties. This large expanse is prone to piracy, terrorism, illegal fishers and maritime degradation. #blueeconomy #mvuvicard will help better police our territory.